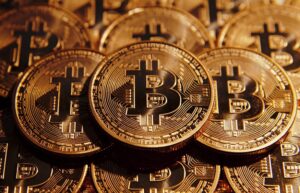 Here are the 5 best web hosting that you can pay with bitcoin
If you want to create a website and you want to pay your web host in bitcoin (or in crypto), know that it is possible. There are several advantages such as the fact that the costs are then reduced.
Some say bitcoin is dead and others say it is the future. Very clearly, on this blog, we are convinced that it is even one of the payment methods that will be the most popular over the next decade.
Finally, we can pay in bitcoin for more services. There are indeed always more things that can be bought with bitcoins. And, when we say pay in bitcoin, we mean that we will be able to pay in cryptocurrencies in general.
 It's a very good thing that this is also the case for web hosts.
Here is the list of the 5 web hosts that you can pay in bitcoin, or in another cryptocurrency.
Hostinger: the best web host
You may already be familiar with Hostinger , as it is one of the most recognized web hosts on the market. This is the one we use for our blogs as well. In fact, Hostinger has been operating since the year 2004. This tells you that they have experience in web hosting. Whether you have a wordpress blog or a showcase site for your business, Hostinger has formulas adapted to all profiles.
If you already have a site, know that you can do a very simple migration directly on the site.
The price of web hosting payable in bitcoin is very affordable. It is also one of the cheapest web hosts on he market.
You can pay for your web hosting in bitcoin very easily. The site uses the Coingate payment gateway . This remains the benchmark for merchants who accept bitcoin as a means of payment.
Moreover, you can pay in more than twenty different cryptocurrencies. The site and customer service is available in French😉
Hawk Host: One of the oldest web hosts
Again, we are going to talk about a web host that you can pay in bitcoin. HawHost is one of the oldest web hosts, which has also been around since 2004.
The company is based in the USA and many sites and companies use their services. You can pay for your web hosting with several payment methods, including bitcoin!
web hosting payable in bitcoin
Web hosting on Haw Host is one of the cheapest you can find. You can host your site for less than $2.50 per month.
Namecheap: One of the Cheapest Web Hosts
The name of this web host that accepts payment in bitcoin is very revealing: Name Cheap . This means in French "cheap name". Very often, this is what we are looking for. Indeed, hosting your website can cost money over the years. It's a flat fee that's good to have at a good price.
web hosting payable in bitcoin
This is certainly the case with Name cheap. As with other web hosts that can be paid for in bitcoin, from this list you can buy a domain name and hosting. All names are accredited by ICANN. Similarly, you can also subscribe to VPS hosting and all the usual services.
Bitcoin Web Hosting: A web host entirely dedicated to cryptocurrencies
Bitcoin Web Hosting -by its name- is clearly a web host that you can pay with bitcoin. You can also pay with other cryptocurrencies. We cannot escape it. It has become a highly sought-after and popular web host for blockchain developers. Moreover, many sites and protocols that we know are hosted by Bitcoin Web Hosting.
The interesting point with Bitcoin Web Hosting is that it allows site owners anonymity. This can be an advantage for some sites but nevertheless it is not recommended for a classic service sales site.
Host winds: Complete and affordable web hosting
Host winds is a bitcoin-payable web hosting that has been around since 2010. Yes, it's one of the very first web hosts out there. You can find everything on Host winds, namely shared or cloud hosting.
web hosting payable in bitcoin
Indeed, you can subscribe to all the offers sought such as hosting, domain name, emailing, SSL and everything that is required of a web hosting company. The only "small" defect is that the site is not translated into French.